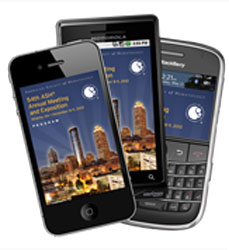 The American Society of Hematology (ASH), Washington, DC, will host about 20,000 attendees from around the world at its 54th annual meeting and exposition, December 8 to December 11, at the Georgia World Congress Center in Atlanta.
The meeting will showcase the latest research and clinical advances in the field. 


Presenters of nearly 4,300 scientific abstracts–representing approximately 984 oral and 3,300 poster presentations–will reveal the latest research in the field. The society will also release data from a survey of all abstract presenters about the importance of NIH funding to their research and their concerns about current and proposed NIH budget cuts.
To download the meeting app, click here.


A symposium on epigenetics in hematopoiesis, a new feature of the event, will focus on the epigenetic paradigms that control gene expression across the hematopoietic cell lineages, the molecular mechanisms by which epigenetic alterations control hematopoietic stem cell function and differentiation, and the effects of gene mutations in hematopoietic malignancies.


Other 2012 ASH Annual Meeting highlights include: other special symposia, the Education Program, the Scientific Program, and a host of lectures and seminars.
The Education Program will offer 30-plus sessions on important areas of clinical progress, including advances in genomic studies of hematologic malignancies, optimizing care for red cell and platelet disorders, and improving access to and outcomes of stem cell transplants. The Scientific Program will feature 17 sessions on areas of hematology research, including discussions on epigenetics and its role in blood cell development, sequencing of genomes and transcriptomes for clues on disease pathogenesis, RNA splicing in normal and malignant blood cell development, personalized diagnostics in acute myeloid leukemia and myelodysplasia, the role of human microbiota in transplantation, and the production of blood cells from other cells, such as stem cells.
[Source: ASH]