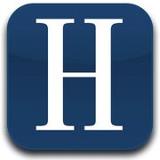 Becoming an accountable care organization (ACO) requires health care organizations to approach the revenue cycle with an entirely new mindset, according to an article in Healthcare Finance News.
The article notes that costs will no longer just affect overall profitability, they will also be evaluated in conjunction with efficiency to determine reimbursement parameters.
It notes that few organizations fully understand how to adequately assess the risks and benefits ACO participation might pose to their revenue cycles.
The assessment involves an analysis of data capture methods, revenue cycle infrastructure, and available clinical and financial analytics tools to help maximize efficiency during the transition.
One of the top misconceptions about joining an ACO is that the revenue cycle will be easier to manage; however, the opposite is true, according to the article.
Click here to read the article.
[Source: Healthcare Finance News]