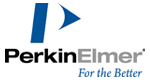 PerkinElmer Inc, Waltham, Mass, and Verinata Health Inc, Redwood City, Calif, have formed a strategic agreement for expanding access to Verinata's verifi® test, a comprehensive noninvasive prenatal test (NIPT) for high-risk pregnancies.
The verifi® test, which is performed at Verinata's CLIA-certified, California laboratory, uses a single maternal blood draw as early as 10 weeks of pregnancy to detect multiple fetal chromosomal aneuploidies. Chromosomal aneuploidy is an abnormal number of chromosomes.
Under the terms of the collaboration agreement, PerkinElmer will serve as an exclusive Verinata Health commercial partner in the joint sales and marketing of the test in the United States.
The collaboration combines PerkinElmer's extensive prenatal testing menu with Verinata's proprietary technologies for the early, noninvasive identification of specific fetal chromosomal aneuploidies.
In December 2012, the American College of Obstetricians and Gynecologists (ACOG) and the Society for Maternal-Fetal Medicine issued a joint Committee Opinion stating that NIPT is one option that can be used as a primary or secondary screening test for pregnancies with an increased risk for aneuploidy. This includes women who will be 35 years of age or older at delivery, women with a prior personal or family history of chromosome abnormalities, pregnancies that have received abnormal biochemical screening results, and pregnancies showing ultrasound abnormalities.
Further asserting the importance of screening, this new opinion follows ACOG's Practice Guidelines in 2007 which recommended that the option of screening and invasive diagnostic testing for aneuploidy be offered to all pregnant women, regardless of age.
Highly accurate biochemical screening results can be received as early as 11 weeks gestation, through the current PerkinElmer NTD Labs offering for Down syndrome and other chromosomal abnormalities, the company says. The verifi® prenatal test can be considered for women who have received high-risk first trimester screening results at PerkinElmer's NTD Labs early in the first trimester of pregnancy.