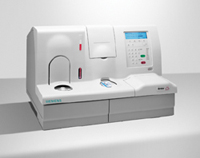 Siemens Healthcare will present a Webinar that shows how to prepare a hospital for membership in the Society for Cardiovascular Patient Care (SCPC). Members learn to streamline clinical care processes, adopt best practices, and implement new ideas to ensure the highest quality of care for patients with cardiovascular-related diseases.

The Webinar, which begins at 1 pm eastern on February 13, features Wil Mick III, MBA, CEO of SCPC. This Webinar will provide an overview of the Society and its mission, along with a description of the benefits that membership can bring to a hospital.
As an official partner with SCPC, Siemens shares the goal of early diagnosis and improved patient outcomes by breaking down the barriers that impede a successful continuum of care.
Click here to register for the seminar.
[source: Siemens]