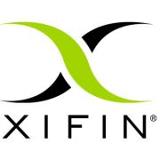 In a webinar from XIFIN, San Diego, industry experts discuss how removal of stacking codes will affect reimbursement, and what you should do to avoid denials and underpayments.
Appeals are likely to become an important tool for labs in 2013, especially for those forced to submit under Not Otherwise Classified (NOC) codes. The webinar addresses how appeals affect the logistical processes of billing, tracking progress, and projecting cash for molecular diagnostic claims, and when a lab should step up its appeals activity, and how to cost-effectively do so.
A case study will be presented, walking through an appeals process, covering staffing overview and workflow, appeal letter templates, and appeal error codes.

[Source: XIFIN]