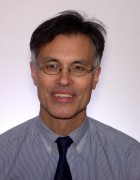 Mario Deng, MD
XDx Inc, Brisbane, Calif, a molecular diagnostics company that offers noninvasive tests to monitor immune status in transplant recipients and autoimmune diseases, reports that Medi-Cal, the California State Medicaid Program and one of the largest insurers in the United States, is now covering AlloMap® for its beneficiaries.
AlloMap is a simple, noninvasive blood test that aids physicians in evaluating the risk for heart transplant rejection, and may reduce the need for biopsies for stable patients.
Medi-Cal added AlloMap as a new, covered benefit, considering the test medically necessary for the surveillance of heart transplant recipients for organ rejection. The test is now is covered by more than 200 insurers in the United States, and more than 80% of tests performed over the past year have been reimbursed, the company says.
"The value of AlloMap consists of its ability to noninvasively determine whether a heart transplant recipient has a low probability of rejection," says Mario Deng, MD, medical director of heart transplantation at Ronald Reagan UCLA Medical Center, Los Angeles. "Utilization of AlloMap can avoid many invasive biopsies, greatly contributing to patients' quality of life."
In the United States, there are about 2,100 heart transplants performed each year and approximately 20,000 living heart transplant recipients. Advances in immunosuppression have improved the survival rates following cardiac transplantation, but the risk of acute cellular rejection persists for several years and is associated with graft loss. Heart transplant recipients often may undergo endomyocardial biopsies for years after transplantation. These invasive biopsy procedures may be associated with discomfort, inconvenience, and infrequent but potentially serious risks of complications.
[Source: XDx]