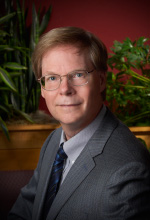 Karl V. Voelkerding, MDThe commercial introduction of next-generation sequencing (NGS) in 2005 ushered in a new biomedical research era by virtue of the technology's ability to yield unprecedented DNA sequencing throughputs in a rapid and cost-effective manner. Eight years later, NGS is being increasingly applied as a molecular diagnostic tool in fields as diverse as oncology, infectious diseases, and inherited (genetic) disorders.
NGS is transforming the diagnostic evaluation of genetic disorders by allowing for more comprehensive, personalized approaches. For example, multigene panels are being employed in a variety of genetic disorders wherein mutations in any one of a multiplicity of genes can result in overlapping signs and symptoms, and exome sequencing is being leveraged to identify causal and candidate genes in patients and families with undiagnosed disorders with genetic etiologies.
ARUP Laboratories, Salt Lake City, will be presenting a webinar at 11 am MT on June 18, which provides the following learning objectives:
Describe how NGS has provided a new technological approach that has expanded the ability to improve genetic disorder diagnosis.
Relate the essential and complex role of bioinformatics in deriving diagnostic results from NGS data.
Discuss the impact of exome sequencing in the diagnostic evaluation of patients with undiagnosed disorders.
The presenter will be Karl V. Voelkerding, MD, medical director, Genomics and Bioinformatics, ARUP, and a past-president of the Association for Molecular Pathology.
Continuing education credits are available.
Click here for more information, to view a preview on YouTube, and to register.
[Source: ARUP Laboratories]