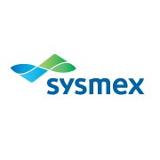 Sysmex America Inc, Lincolnshire, Ill, has been has been awarded a 5-year contract with VA Midwest Health Care Network (VISN 23), a Veteran Integrated Service Network, whereby the company will provide instrumentation and services to numerous medical facilities around the country.
Per the agreement, which becomes effective on July 1, the company will supply new Sysmex XN-Series automated hematology analyzers, training, technical support, and service to a dozen VISN 23 medical facilities located in Iowa, Minnesota, Nebraska, North Dakota, South Dakota, and Wisconsin.
These analyzers perform complete blood counts (CBC); one of the most frequently ordered clinical laboratory tests. In addition, the advanced laser fluorescent flow technology provides additional information used by physicians throughout the continuum of patient care.
The analyzers will help physicians diagnose and treat a wide range of diseases that can impact an aging population, as well as help address network-wide cost and labor pressures.
With an estimated volume of more than half a million CBCs per year and an enrolled veteran population of more than 400,000 individuals, the XN-Series provides VISN 23 with a powerful, scalable platform that will meet clinical, workflow, and informatics needs across the entire enterprise with builtin flexibility to adapt to growth.
[Source: Sysmex America]